09.01.2014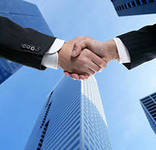 During 10 months of 2013 within the implementation of the investment program of IDGC of Centre — Smolenskenergo division capital investments amounting to about 923 million (87% of the year plan) have been used. Commissioning of fixed assets amounted to more than 954 million rubles against the plan of around 1.4 billion rubles (68%). During this period, 436 km of power lines of different voltage levels were put into operation, and power facilities with total capacity of 42 MVA were reconstructed and constructed.
The branch spent about 605 million rubles on the modernization and reconstruction of power facilities. One of the largest and most important projects was the reconstruction of the 35 kV Conductor Red — Kryukovo, Merlino — Kryukovo, which significantly improved the reliability of electricity supply to residents of Krasninsky district. There was also reconstruction of 35-110kV overhead lines with extension of ROWs and reconstructed a 10 kV cable line as well, which will significantly increase the quality of the transmission of electricity in the city of Vyazma.
Construction of a 6 kV power line, a 0.4 kV power line, a 6/0.4 kV transformer substation and reconstruction of Distribution Substation-20 has been completed to connect Federal State Educational Institution of Higher Professional Education «Smolensk State Academy of Physical Culture, Sports and Tourism» in the city of Smolensk.
During the reporting period the financing amounted to 890 million rubles.
The investment program implementation is aimed at providing reliable and quality electricity supply to consumers in the region, reducing wear of equipment of IDGC of Centre — Smolenskenergo division, increasing the availability of power grid infrastructure for rapid socio-economic development of the Smolensk region.
In 2013 IDGC of Centre — Smolenskenergo division plans to invest more than 1 billion rubles in the modernization, renovation and construction of new power grid facilities of the branch.