22.10.2013
The company «Yargorelectroset» (100% owned by IDGC of Centre) received its certificate of readiness for winter. This means that the electric grid of Yaroslavl is ready to operate through seasonal peak loads.
The Commission issued a positive conclusion, which included representatives of the RTN, the Emergencies Ministry, the Department of Energy and rate regulation of the Yaroslavl Region and Service for production control and reliability of IDGC of Centre. The Commission members noted the good equipment of the technical division of the company, the professional level of the staff and responsible attitude of the power engineers to execution of instructions of regulatory authorities.
In preparation for the autumn- winter operation period 2013-2014 Yargorelectroset renovated 1.8 km of cable lines, overhead lines of 6-10 kV length of 1.6 km and overhead lines of 0.4 kV of 4.8 km. They also repaired 14 transformers and 75 small substations of the distribution grid. Additionally, in preparation for the autumn-winter period the power engineers constructed a cable line from the substation «Depot» to the switchgear of the North pumping station. The new cable with its length of 2.7 km will increase the reliability of power supply of the infrastructure facility, and thus provide a more comfortable environment and life of citizens. Work on its construction will be completed by October 25.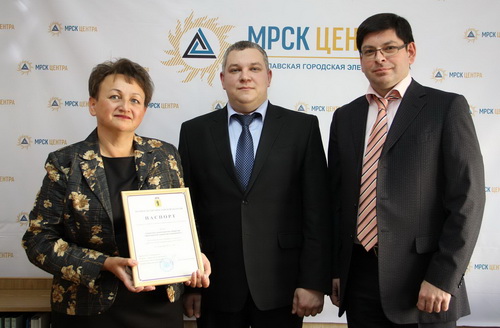 The company' staff matches its staff schedule. Officials responsible for the operational work have passed the required training. To work out the interaction while eliminating process failures there were joint exercises organized with the authorities, a unified dispatch service, community services and the Ministry of Emergency Situations. Its emergency supply is fully equipped and standby power sources are available. All of these measures are aimed at ensuring the coordinated work of power engineers in emergency situations caused by bad weather. Along with the preparation of electrical equipment these activities are a guarantee of uninterrupted power supply of inhabitants of Yaroslavl at peak loads in the grid.
«We have done a lot of organizational and technical work. Its outcome was the fact that power grid facilities of the regional centre are ready to withstand the cold. The most severe test yet to come, but, whatever the upcoming winter, we will try our best to supply heat and light in the homes of Yaroslavl citizens,» noted Acting Director of JSC «Yargorelectroset» Tatiana Shasheva.