20.09.2013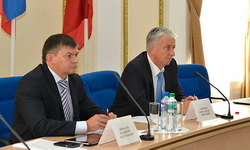 The Government of the Bryansk region held a meeting on the debt for electricity to utility companies. It was attended by Deputy Governor of the Bryansk region, Konstantin Simonov, Director of the Department of Energy and Utilities of the Bryansk region Evgeny Nosov and Advisor to General Director of IDGC of Centre, Acting Director of Bryanskenergo Roman Stefanov.
Huge debts of regional enterprises MUP «Bryansk city's water utility», SUE «Bryanskkommunenergo», LLC «Bryanskteploenergo» and OJSC " Bryansk utility systems" to IDGC of Centre — Bryanskenergo division were focused on.
As of September 1, 2013 the total debt of these companies exceeded 300 million rubles. This amount is equal to the financing of two annual maintenance campaigns in the power system of the Bryansk region. Debt increasing significantly affects not only repair performance, but in general, Bryanskenergo's preparation for winter.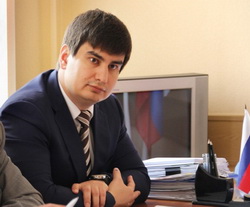 During the heating season, when electricity consumption increases on average by 40%, with heat supply companies by 2.5-3 times, the debt situation may get worse. The power system of the region will experience maximum production and financial burden that may reduce the reliability of power supply to all consumers.
During the meeting the financial possibility of each of the four companies in debt was analyzed. For each of these concrete measures and deadlines were identified to repay the debt.
Roman Stefanov addressed to Deputy Governor of the Bryansk region with a request to take personal responsibility for implementation of the repayment schedule to Bryanskenergo.