20.06.2013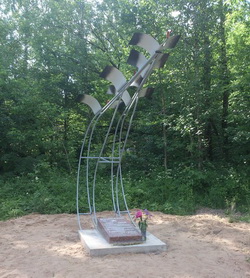 September 25, 2013 the city of Smolensk will celebrate the 70th anniversary of the liberation from Nazi invaders. Therefore all social initiatives in the preparation of this significant event are particularly relevant today. Power engineers of IDGC of Centre — Smolenskenergo division are not left behind and with search groups of the Smolensk region erected a memorial stele in place of fraternal graves of Soviet soldiers.
Since 2011, in the territory of Zadneprovsky district search groups of the city of Smolensk have found the remains of 54 Soviet soldiers who fell in battles against the fascist invaders, 35 of which were buried at the Pokrovsky military burial. The names of 10 were identified with their medallions. They also found fragments of clothing, which kept tabs «Major General». The estimated time of death is June-August 1941.
Representatives of the search groups called for help in the manufacture and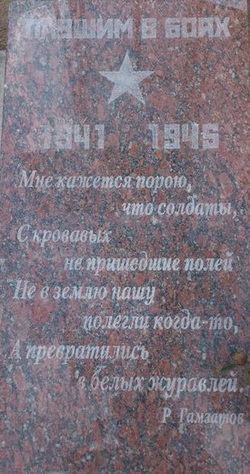 installation of the plaque to the management of IDGC of Centre — Smolenskenergo division. As a result, after only two months at the digging site a small obelisk was erected up to four metres, which depicts birds flying away. On a granite slab at the foot of the plaque cherished to any Russian citizen words of the song were inscribed:
«I think sometimes that soldiers
Who did not come from bloody fields
Not in our land once perished,
But turned into white cranes».
Thanks to the leadership of the Zadneprovsky district administration of the city of Smolensk they were able to quickly solve all organizational and legal issues related to the installation of the stele. The official opening of the monument is scheduled for June 22.