15.04.2013
Since the beginning of 2013 IDGC of Centre — Kostromaenergo division has for the first organized mass thermal imaging survey of power facilities. During the 1st quarter of the current the power engineers have checked 2125 line-isolating switches on overhead lines of 6-10 kV. The survey covered this type of equipment all over the region in 27 Distribution Zones of Kostromaenergo.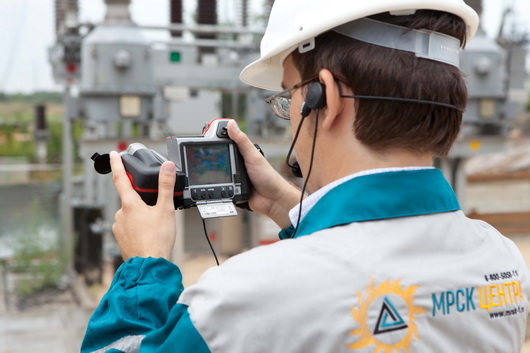 The check showed that the equipment is in good condition. The survey identified only 92 defects, most of which were eliminated as soon as possible.
«The timely detection of defects allows in time to adjust the repair and operation of electrical equipment, increase its service life, prevent process failures, and thus improve the reliability and continuity of electricity supply», says Deputy Chief Engineer — Head of distribution networks of Kostromaenergo Alexander Chutkov. Thermal control is performed with thermal imaging equipment to detect hidden defects: heating of contact connections, damaged insulation, which cannot be determined by visual inspection.
The plans of Kostroma power engineers of IDGC of Centre — systematic check of all equipment of the branch. In the 2nd quarter of this year the power engineers will start thermal imaging survey of transformer substations and distribution points.