29.03.2013
Residents of one of the most modern neighborhoods of the city of Belgorod thanked Belgorod Distribution Zone of IDGC of Centre — Belgorodenergo division that «efficiently and promptly executed the optimization scheme of outdoor lighting in the neighborhood».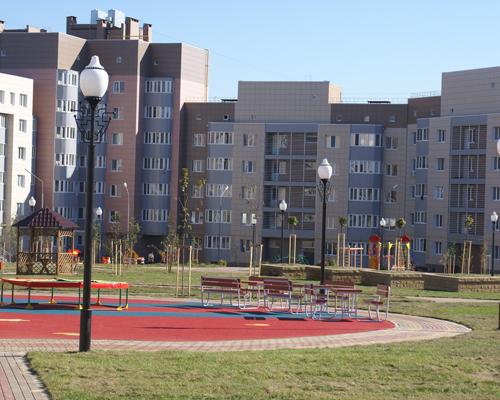 The new scheme was developed by the Board of the housing cooperative «Snail» to improve the quality of life and provided for automatic control of outdoor lighting in the neighborhood. However, due to the high complexity of the work and the lack of proper wiring diagrams of lighting points the residents of the neighborhood were not able to implement the project on their own, so they requested the help of professionals.
The staff of crew # 1 of Belgorod Distribution Zone headed by Ilya Emelyanov and foreman Valery Bavykin installed equipment of an automated system, did the necessary phasing of the lighting fixtures, and now the housing cooperative can control lighting operation modes of their own fixtures and adjust lighting of the neighborhood. In the evening, it employs 100% lighting points, at night, when no need for bright light, — only a third.
Thus, along with the modernization and the capability to control external lighting the Board of the housing cooperative got also some economic effect with the implementation of the scheme. In addition, the power engineers replaced blown bulbs and repaired the lighting fixtures that were out of order.
Convenience and quality of living environment are the main differences of the new comfortable neighborhood «Snail», which many people call «a smart neighborhood of tomorrow». Here people themselves keep an orderly house, as they are the owners of houses, yards, and all that is in them. As owners they also treated carefully the outdoor lighting operation, and for payment of electricity consumption for lighting yards, having implemented on their own initiative some elements of a «smart grid» on their premises.