11.03.2013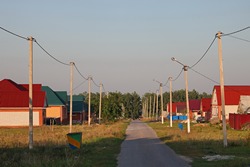 This year, IDGC of Centre — Belgorodenergo division plans to upgrade networks in more than 30 settlements of the region, including Maslova Pristan in Shebekinsky district, Nikolskoye in Belgorod district, the town of New Oskol and a number of other villages and towns. In total, under the program of reconstruction and modernization of 0.4-10 kV networks 340 km of power lines and 77 substations will be upgraded. About 700 million rubles will be allocated for this purpose.
One of the largest projects of the year will be the reconstruction of the grid of Maslovopristansky rural district in whose territory it is planned to create a multi-recreational complex with sports facilities. More than 50 million rubles will be spent on this. Besides Maslova Pristan, Belgorodenergo this year is reconstructing networks in the settlement of Nikolskoye of Belgorod district, villages of Volchanka, Fedoseevka, Lapygino of Stary Oskolsky district, Veseloye and Kuleshovka in Krasnogvardeysky district, Butovo, Bykovka, Dmitrievka, Shopino in Yakovlevsky district etc.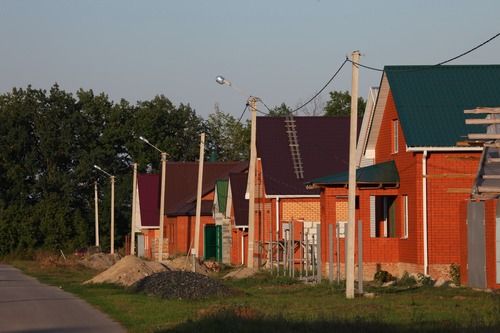 The reconstruction will be carried out by a complex method, providing for improving the electricity supply circuits and the simultaneous removal of all deficiencies in the electric grid. There are plans to replace the old networks, the life of which is 30 years or more. Power engineers will construct new lines using more reliable self-supporting insulated conductors, instead of the old substations they will install new ones — of kiosk-type with higher security and pole-mounted transformer substations. In addition leads-in into consumers' homes will be replaced, and modern electronic metering devices will be installed instead of the old meters.
Thanks to modernization with high-tech equipment and materials power losses in the networks will decrease, the stability of equipment operation with atmospheric stresses will increase and thus the time and number of outages related to the adverse weather conditions will reduce.
Last year the complex reconstruction was performed in more than 25 settlements, including Bessonovka, Rovenky, Bochkovka in Belgorod district, Murom in Shebekinsky district, Rozhdestvenka in Graivoronsky district etc. The branch spent 840 million rubles on it, having reconstructed in the towns and settlements about 530 km of power lines.