28.02.2013
According to the program of modernization and expansion of the system of data acquisition and transmission by the end of 2013 the work will be fully completed to implement new equipment for setting channels of dispatching communication and telemetry information at 9 substations of 110/35/10–6 kV of IDGC of Centre — Lipetskenergo division.
To date, modern remote control systems have been installed at the substations. In parallel with the modernization of the remote control system at the substations new digital channels are being set. Optical communications lines and digital satellite channels are used as a data transmission medium to the 110 kV substations.
The installation of the remote control system of power facilities has been performed on the basis of a comprehensive automated system MTC-30 produced domestically. Acquisition, storage and presentation of information in the system is carried out with the use of modern digital multi-function controllers, digital transmitters with high accuracy class.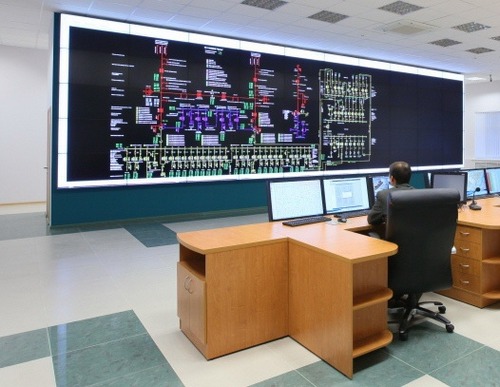 The main way of presenting information to operating personnel is displaying it on the screen diagrams in the form of graphs and digital data of current measurements.
Automatic data collection and transfer from the substation level to the level of the Grid Control Centre of Lipetskenergo enables rapid processing of technological information in real time, thus supporting the online access to the stored process information regardless of the period of limitation. The system allows to work comfortably with the data collected over several decades.
Modernization of the data acquisition and transmission to the substations is designed to increase the operational efficiency of grid management, and, as a consequence, the reliability of power supply to consumers.