26.02.2013
As part of efforts to improve the reliability of the energy complex in January 2013 power engineers of IDGC of Centre — Lipetskenergo division cleared 3.55 hectares of ROWs along power lines off tree and shrub seedlings and extended 16 hectares of ROWs along power lines to the standard.
In the service area of the Lipetsk branch of IDGC of Centre there are more than 30 thousand kilometres of overhead power lines of 0.4-10 and 35-110 kV, 4% of which pass through the forest. This increases the threat of technological failures caused by falling trees on power lines. Under adverse weather conditions, scale and consequences of such violations are increasing significantly. To prevent this power engineers perform systematic work on clearing and expanding ROWs along power lines, which is carried out in strict accordance with applicable regulations.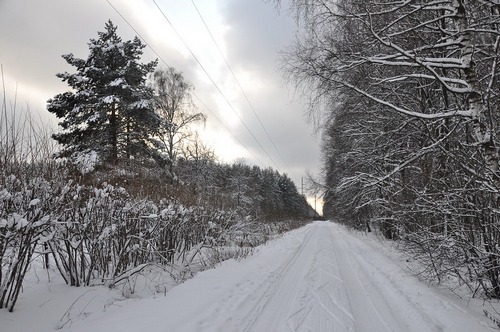 Last year, power engineers of the Lipetsk branch of IDGC of Centre cleared 423.8 hectares of ROWs along overhead power lines and extended 231.14 hectares of ROWs to the regulatory standard.
To minimize the impact on the environment in parallel with the work on clearing and expansion of ROWs power engineers of the Lipetsk branch perform recycling of forest residues. This task is effectively performed with the use of modern vehicles, an example of which is a special mulcher, grinding wood to chips, eliminating the need for additional clearing of ROWs along power lines.
Being aware of social responsibility for this activity, power engineers annually participate in the environmental action of IDGC Holding «Distribution electric grid complex — for the protection of the environment», in which compensatory planting greenery is carried out. In 2011 and 2012 thanks to Lipetskenergo about 7 thousand new trees and shrubs appeared in the region.
«Clearing and widening of ROWs along power lines — part of complex activities of power engineers to further enhance the reliability of the power system of the region and the quality of power supply to consumers. For the realization of this goal repairs, modernization and reconstruction of power facilities also performed, operational process control and electric energy metering systems are improved as well,» added Deputy Director for Technical Issues — Chief Engineer of Lipetskenergo Alexander Kornilov.