20.02.2013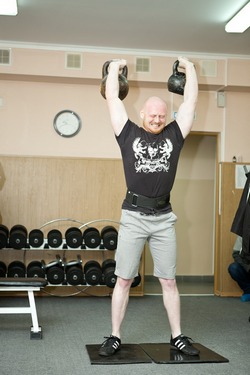 In anticipation of the annual Sports Events of power engineers of the distribution grid complex winter preliminaries were held in several sports in Lipetskenergo. Power engineers were identifying the best in volleyball, swimming, weight-lifting, billiards, table tennis and chess.
In volleyball competitions, which became the most striking spectacle, the most distinguished was the team of the executive office, who took 1st place in the «fierce» fight with the team of Yeletsky Distribution Zone. The team of Lebedyansky Distribution Zone showed also good results, and took third place.
No less spectacular was the weight-lifting competition. Pavel Skuratov (Dolgorukovsky Distribution Zone) was recognized the strongest once again. Two weightlifters of Dankovsky Distribution Zone Sergey Tseplev and Ivan Zakholodilov also demonstrated their athletic strength.
In the swimming relay in the individual competition for men in the age group under 35 the winner was Evgeny Koveshnikov (Dankovsky Distribution Zone) and in the group older than 35 — Sergey Potapov (Zadonsky Distribution Zone). Among women in the category of up to 35 — the gold was taken by Lyubov Stepanova (Executive Office) and in the category over 35 — Elena Popova (Gryazinsky Distribution Zone).
Athletes in table tennis had a new sports «star» — Leading economist of the business planning section Zoya Fetisova. In the men's table tennis competitions the winner was Sergey Galitsin (Volovsky Distribution Zone).
In billiards 1st place went to Gennady Oldanovsky (Volovsky Distribution Zone).
Alexander Shestakov (Executive Office) had victory in chess in the individual competition.
Following the sports competitions Dankovsky Distribution Zone was recognized as the most athletic, whose staff won the largest number of prizes.
In addition to mandatory sports in the Sports Events the now traditional ice-fishing contest was held. In overall team standings the team of Gryazinsky Distribution Zone won. The luckiest fisherman that time was Igor Volnikov (Khlevensky Distribution Zone). Weight of his catch was 1 kg. And the fastest on the stage of drilling the wells were Victor Pashkov (Dobrovsky Distribution Zone), Gennady Bulygin (Volovsky Distribution Zone) and Alexander Kiryushin (Lev-Tolstovsky Distribution Zone).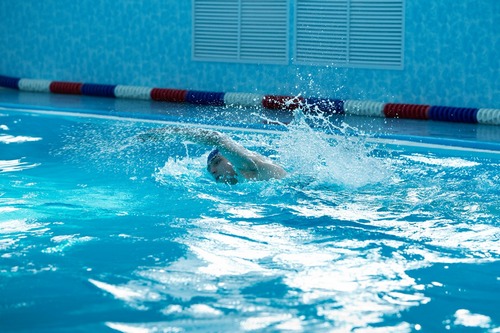 The held event became a real sporting holiday, which brought together not only the branch's employees, but also their children. «Family relay» was organized for them. Very fast, skilful and resourceful was the family of Elena and Evgeny Sychevs (Zadonsky Distribution Zone) and their 7-year-old daughter Alina.
Holding such events is an integral part of Lipetskenergo's social policy. Their goal — to strengthen team spirit and creating healthy lifestyles of employees.
«Every year the sports traditions of Lipetskenergo get stronger. Lipetsk power engineers are active not only in corporate events, but also in regional and demonstrate good results in them. The strongest Lipetsk power engineers are quite strong in soccer, volleyball, swimming and weight-lifting,» stressed the head of HR of Lipetskenergo Katerina Mushnikova.