19.02.2013
In 2012, the connected capacity under grid connection agreements of IDGC of Centre — Belgorodenergo division was approximately 183.3 MW, which had impact on the overall growth of energy consumption in the region. With this 50% of this increase (92 MW) was provided by natural persons or private developers, and about the same volume (91.4 MW) by small and medium enterprises of the region.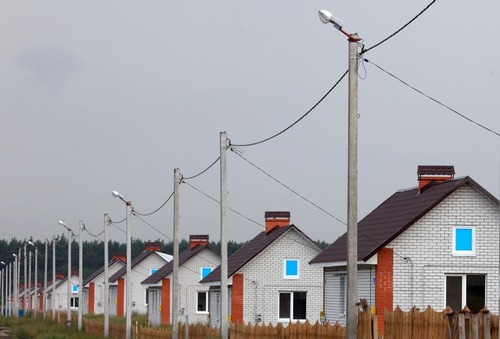 10,374 customers were connected the branch's networks last year, of which 8908 – natural persons and 1466 – legal entities. Electricity was provided to such large agribusiness facilities as an incubator-poultry station of CJSC «Pedigree Reproducers II order "Muromsky" (Yakovlevsky district, town of Stroitel), "Refrigerator" of LLC "Belgrankorm" in Rakityansky district, "Logistics centre for reception and processing of vegetables" in Belgorod district, "Prokhorovsky feed mill", as well as the automobile checkpoint "Shebekino" of the Belgorod customs, the international airport "Belgorod" and others. In addition, 9 preschool, school and secondary specialized institutions in different parts of the region, 4 sports and fitness centres, 8 district and regional hospitals were connected to the branch's networks. Under the regional programs to provide housing for orphans and children left without parental care, as well as the resettlement of old and dilapidated housing the power engineers provided power to 70 households in 16 districts of the region. These facilities have moved into the category of consumers, providing an increase in the regional power grid.
Contracts have been concluded more active with natural persons and individual developers, for who the presence of engineering services is an integral part of the construction. The power engineers created an opportunity for connection to more than three thousand plots of individual housing construction by having constructed in neighborhoods the entire necessary grid infrastructure: about 240 km of overhead power lines of 0.4-10 kV and 63 package transformer substations.