06.11.2012
Staff of IDGC of Centre — Bryanskenergo division took part in the festival of creative activity of young workers of the city of Bryansk "The area of ​​creativity". This festival brings together young professionals of Bryansk companies and organizations that wish to show their skills, and is intended to identify and support the most talented members of the working youth of the city of Bryansk.
Representatives of creative youth of IDGC of Centre — Bryanskenergo division took part in the festival for the first time and fought for victory with other leading companies in the region.
Young employees of Bryanskenergo showed a bright, intense program, the performances of which were presented in various categories — pop and academic vocal, video, and artistic expression. Qualified jury evaluated not only the talent of each participant, but also teams of enterprises in general, their solidarity, mutual support and creative performance.
At the end of the festival the team of Bryanskenergo was recognized the best in three categories. Electrical networks maintenance engineer Maxim Dankin won in the category "Artistic expression" for his poem by Vladimir Mayakovsky "Magnificent absurdity". Specialist of accounting Alexey Sakharov was awarded a diploma for winning the nomination "Academic vocal". The festival jury also distinguished the video of the branch in the nomination "Best Video".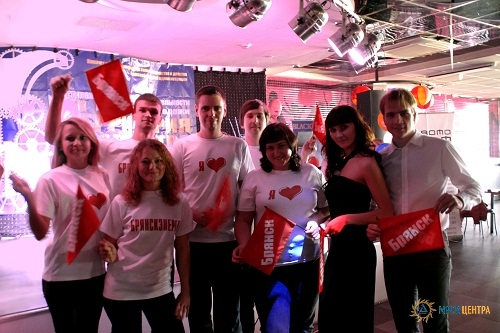 "The participation of our team in the urban art festival can be considered successful. It confirmed that the youth of Bryanskenergo are professionals not only in areas of their labour, but also manifest themselves with an active creative side,"- underlined following the results of the festival Chairman of the Youth Council of IDGC of Centre — Bryanskenergo division Maxim Dankin.