05.10.2012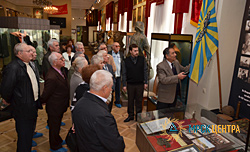 IDGC of Centre — Tambovenergo division held a solemn celebration of veterans, dedicated to the International Day of Elderly Persons. Meeting of active members of the veteran organization was held in the museum and exhibition centre of the Tambov region.
On behalf of the management of Tambovenergo Head of Human Resources Olga Vyazovova addressed to them. In her speech she underlined: "The continuous connection of generations, true to the tradition, taking care of veterans is the moral basis of the Russian society. The older generation — it is an outstanding example of hard work, loyalty, duty and commitment. You had laid a solid foundation for the Tambov power system. Let the great autumn holiday give you a lot of joy and optimism. We wish you a good mood, vigor, warmth and comfort in the home, prosperity and good luck."
Chairman of the Board of Veterans of Tambovenergo Anatoly Istomin stressed that veterans always with great interest participate in the life of the enterprise. Many of them continue to lead an active social life, are of great help as mentors to young professionals, and involved in the education of citizenship and patriotism among the younger generation.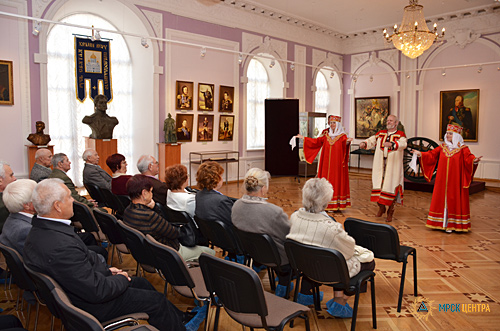 A real feature of the holiday was a family ensemble concert "The Cherry Orchard". Russian and Cossack folk songs, accompanied by costumed stylization, sounded for the veterans. Bright folk colour did not leave anyone indifferent in the auditorium.
After the concert, the veterans met with the exposition of the museum and exhibition centre of the Tambov region, which tells of the heroic pages of the country's history. Welcoming the guests, honorary citizen of the city of Tambov, honoured worker of culture Igor Nikolayev said: "In my view the power engineering profession is akin the profession of the submariner. It is necessary to have a certain amount of courage, to rely on mutual aid and support from colleagues. That is why it is important today to see a continuous connection between the generations, in the audience there are both veterans and young people present."
The meeting of the veterans ended up with a friendly chat over a cup of tea.