05.10.2012
Certificates of readiness for the autumn-winter operation period have been handed over to all Districts of Electrical Networks (Distribution Zones) of IDGC of Centre — Yarenergo division. Internal Committee of Yarenergo positively assessed the actions of all 18 Distribution Zones and determined that all of the structural divisions of the enterprise are ready for winter.
The solemn ceremony was opened by Director of IDGC of Centre — Yarenergo division Igor Solonikov. He stressed that obtaining the certificates of readiness was preceded by a complicated job. Starting in the spring, in all municipal districts of the Yaroslavl region intense preparation for peak loads has been under way. To prevent abnormal situations because of the threat of trees falling on power lines hundreds of hectares of ROWs were cleared and expanded. To improve the reliability of power supply major repairs and reconstruction of overhead power lines and transformer substations were performed. For restoration activities an emergency supply was formed, new vehicles and equipment was purchased, operational and maintenance personnel conducted emergency response trainings at low temperatures, mobile crews were created that can be quickly sent to any part of the region to help in the districts in time of possible technological violations. Igor Solonikov noted that this year the volume of work performed in preparation for the autumn and winter period increased compared to last year.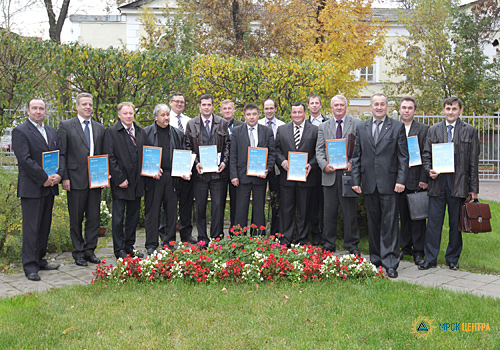 According to Deputy Director for Technical Issues — Chief Engineer Vladimir Grigoriev, now when all repair work has come to the end, allowing temporary power outages, Yarenergo has a huge responsibility for the uninterrupted and quality power supply to consumers in the region.
IDGC of Centre — Yarenergo division will get its certificate of readiness for the winter in the nearest time.