19.09.2012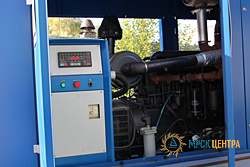 In preparation for the autumn-winter 2012-2013, Kostroma power engineers of IDGC of Centre conducted a joint exercise to eliminate failures at low ambient temperatures with the use of schedules of emergency restriction in the Kostroma region.
They were attended by: IDGC of Centre — Kostromaenergo division, branch of SO UES Kostroma TCC, subsidiary of FGC UES Volga-Okskoye PMES, branch of WGK-3 Kostroma GRES, GD TGC-2 in the Kostroma region, OJSC "Kostroma Retail Company", GD of EMERCOM of Russia in the Kostroma region, Kostroma administration, Krasnoselskiy district administration, Department of Social Protection and Custody in the Kostroma region, Kostroma Region Health Department and Department of Housing in the Kostroma region.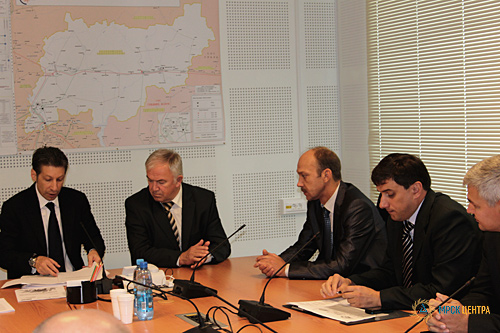 The event, organized in accordance with the "Plan of Main Actions of IDGC of Centre — Kostromaenergo division for prevention and elimination of complex technological failures, preparation of mobile capabilities for the autumn-winter period of 2012-2013", involved mobile units of the Urban and Krasnoselskiy Distribution Zones.
During the exercise the power engineers of Kostromaenergo practiced interaction of staff of electric power companies, municipal organizations, and regional bodies of EMERCOM of Russia. They checked the readiness of municipal organizations, enforcement authorities for action on prevention and liquidation of emergency situations, and regulations to carry out the exchange of information in emergency and disaster situations between the participants of the exercise. Special attention was paid to improving the skills and developing the coherence of municipal utilities, associated with emergency outages at electrical and heating system facilities.
Mobile crews of Krasnoselskiy and Urban Distribution Zones provided uninterrupted power supply to consumers during the exercise with a brought diesel generator set.
"The power engineers of Kostromaenergo were actively involved in the aftermath of freezing rain in the winter of 2010-2011 in the Moscow region — says Deputy Director for Technical Issues, Chief Engineer of IDGC of Centre — Kostromaenergo division Evgeny Smirnov. — We believe that events like the emergency that winter should be addressed through a resource management system, which is upon the occurrence of large-scale emergency events, would allow for a short time to mobilize forces within the branch, and in related companies and organizations."