10.09.2012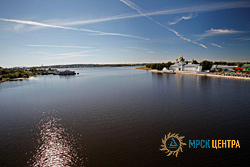 The main objectives of the environmental policy of IDGC of Centre is strengthening the monitoring of compliance with environmental regulations, minimizing the negative impact on the environment and the continuous improvement of environmental safety in the production activities of the branch.
As part of the program of the environmental policy IDGC of Centre — Kostromaenergo division in the first half of 2012 planned and implemented 27 measures for the protection of the environment. Among the most important are the training of 11 people responsible for making decisions in the field of environmental protection, a performed instrumental monitoring (sampling and analysis) of emissions of pollutants into the air according to the approved schedule of monitoring for compliance with the regulations in Neysky, Sharyinsky, and City Electrical Networks as well as in the executive office. According to the results of measurements protocols, no exceeding emissions were detected.
For the organization of temporary storage sites for used mercury-containing lamps 35 metal containers were purchased. Storage space for used lamps was identified and assigned and persons responsible for the accumulation, recording and transportation of lamps were appointed. 38 metal containers for storage of solid waste were purchased. Thus, in Districts of Electrical Networks of the branch old containers were replaced with new ones. Additionally container sites were equipped in accordance with the environmental and sanitary-epidemiological legislation.
"IDGC of Centre — Kostromaenergo division cares about the environment. According to order of 29.03.2012 №
272-KM
'On the environmental audit performance' for the first half nine subdivisions were audited, — comments the work Head of labour safety and environmental safety of IDGC of Centre — Kostromaenergo division Alexander Khomutov. — We conduct regular laboratory analysis of air emissions according to control schedules, organize separate waste storage by hazard class, and pass it to third parties for processing or disposal."