22.08.2012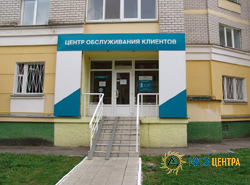 In the first half of 2012, IDGC of Centre — Orelenergo division signed over 2,000 contracts for the provision of additional services. The most popular services among consumers remain the installation, replacement, check of electricity meters (92% of the total number of contracts). This is associated with an increase in private housing in the region. In addition, according to the requirements of federal law by July 1, 2012 the entire housing stock was to be equipped with energy meters with accuracy class 2.0 or higher.
Apart from the usual meters Orelenergo installs smart meters. Consumers may choose to request the installation of single-phase and three-phase multi-tariff meters that monitor energy consumption in real time. Thanks to such devices individual, maximum cost effective, schedule of appliances operation can be organized.
Another demanded additional service — operation and maintenance and management of consumer electricity grid of 0.4-110 kV. To date 28 contracts have been signed within which power engineers undertake operational switching, isolate faults, and maintain power facilities of customers in order.
Also often consumers request power engineers for help with one-off jobs. For example, such as the replacement of the external input, insulators, repair of line disconnectors and other equipment. In total 84 such contracts were concluded.
More than 30 agreements provide for customer testing of high voltage equipment and electric protection devices. Such diagnostics prevents power equipment failures, allows time to identify defects and prevent the risk of unplanned outages.
Residents of the Orel region can get information on additional services of Orelenergo at the Customer Service Centre of the branch, by calling the free Direct Power Hot Line at 8-800-50-50-115, as well as on the corporate web-site at www.mrsk-1.ru.