20.08.2012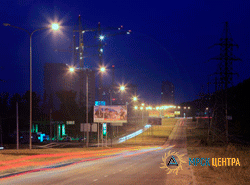 The power facilities of the Kursk region successfully withstood the period of abnormally hot weather in the Kursk region. Three weeks until the temperature values in the region were kept above normal, Kursk power engineers of IDGC of Centre were ensuring proper functioning of the electric grid in the region.
At high temperatures the load on the electric grid facilities increases. Therefore, in all Districts of Electrical Networks of IDGC of Centre — Kurskenergo division in this period an additional inspection of the most important equipment of substations and power lines was performed. The efficiency and effectiveness of the cooling systems of power transformers was checked, and the monitoring of oil-filled equipment was enhanced. If necessary, experts of the branch were ready to redistribute the load on the facilities in order to prevent their damage or tripping.
The fire safety was also enhanced. Unscheduled inspections of stocking and serviceability of primary fire extinguishing equipment were performed, and additional briefings to operational staff took place.
Exercising control over the state and the operation mode of power facilities in the service area, IDGC of Centre — Kurskenergo division worked in full cooperation with EMERCOM in the Kursk region on high alert to organize additional duty of personnel.
"If necessary, we were ready to take additional measures to ensure the safety of personnel and power facilities. High temperatures are not less dangerous for power engineers, than low temperatures in the winter, so Kurskenergo is prepared for any weather surprises at all times, ensuring smooth functioning of the grid in the Kursk region", — stressed Deputy General Director of IDGC of Centre — Kurskenergo division director Alexander Pilyugin.