06.08.2012
IDGC of Centre — Kostromaenergo division has started a comprehensive reconstruction of the substation 110/10/6 kV "Central". This power facility is a key feeding center of the central part of the city of Kostroma. The substation supplies electricity to many social facilities, as well as the building of the regional court and the military barracks. The reconstruction is performed within the framework of the investment program of the branch. The need for comprehensive modernization is due to moral and physical aging of the substation's power equipment, as well as increasing loads in the city.
In order to improve reliability of power supply of consumers the facility will have the newest equipment installed that meets modern requirements. Thus, the substation will be equipped with two gas-insulated switchgears with control gear manufactured by ABB. These gas-insulated modules include a set of equipment that was previously installed separately: a circuit breaker, disconnect switches, current and voltage transformers for electric energy switching and distribution. The modules are compact, which is much easier when installing them in a limited area of the substation. In addition, 1 gas-insulated dead tank circuit breaker, 2 motor-driven disconnectors, line bushings with solid RIP-insulated will be installed separately.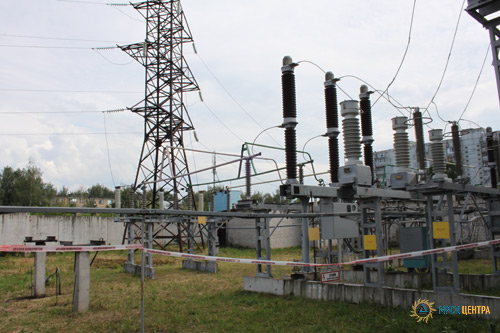 The BOP control panel will be also replaced at the substation. It will be a modular building of 5 meters in height with brand new equipment, equipped with a system of separate control. In order to provide the substation's operation in the normal and emergency modes, the facility has a new system of DC operating current from two batteries installed.
The reconstruction of the substation is performed without payment of consumers. The decommissioning of the equipment will be performed section by section.
"The substation 'Central' will have the most modern equipment with the elements of remote control and video surveillance installed. All it has remote control — comments the reconstruction Deputy Chief Engineer — Head of high-voltage networks of the branch Evgeny Kozlov. — The equipment being installed is more durable, has a longer life. In addition, it does not require constant maintenance and is safe for operation. All this allows us to say that after the reconstruction Kostroma will get a modern substation that meets all the requirements of reliability and safety, thereby greatly enhancing the quality of power supply of the city".