09.07.2012
Head of customer interactions Office of IDGC of Centre — Tambovenergo division Alexander Demin took part in a video conference, in which mode every week there is communication with the heads of district, town and village councils of the Tambov region.
Heads of municipalities in the region discuss on-line topical issues concerning the implementation of powers of local authorities to address issues at district level.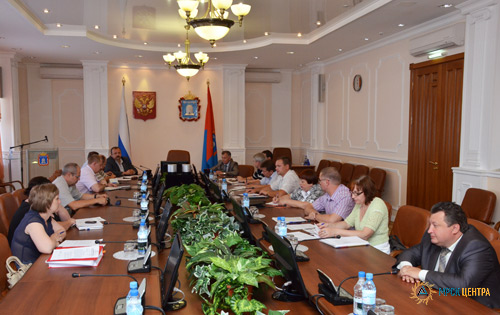 Alexander Demin gave a presentation to inform the heads of municipalities and the public about planned power cuts. The relevance of this topic is due to the need for routine repair and maintenance work at power facilities, which are in the service area of ​​the branch. In this regard schedules of planned outages for the next month are made, which every week if necessary can be adjusted.
Alexander Demin told the audience that the schedule of planned outages can be checked on the website of IDGC of Centre; in the Districts of Electrical Networks of Tambovenergo; at the Customer Service Centre of the branch. It is also possible to learn about planned outages by calling the Direct Power Hot Line at 8-800-50-50-115.
"It should be noted that using the Direct Power Hot Line each client can quickly obtain the necessary relevant information. Our main task — to bring to each customer timing and reasons of power outages, to explain that the temporary inconvenience will further reduce the risk of disturbances and improve the quality of electricity in the network", — stressed Alexander Demin.
The branch asked the heads of districts of the Tambov region to arrange through the local media warning of the coming power interruptions, and also to inform about outages heads of villages and inhabitants of settlements, which will have experience interruptions. As a way of communicating information to the public power engineers offer to place schedules with planned outages at the information stand in the rural councils.
Please, be reminded that from May 2012 in order to improve the quality of customer service calls to operators in Districts of Electrical Networks are redirected to the single telephone number of the Contact Center at 8-800-50-50-115.