04.07.2012
IDGC of Centre — Orelenergo division in preparation for the autumn-winter operation season is performing ROW clearing and expansion along power lines. For the first five months of 2012 power engineers have cleared about 300 hectares of ROWs. The work is going in excess of targets.
Staff of the branch is provided with brush cutters, chainsaws, as well as special equipment. For the first time this year, Orel power engineers have tried the so-called mulching technology. The trunks of trees and shrubs are cut and then crushed with a mulching tractor. As a result the place of work is kept tidy, and the soil is covered with a uniform layer of wood chips. The technology not only increases productivity, but also is more advantageous from the standpoint of fire and environmental safety.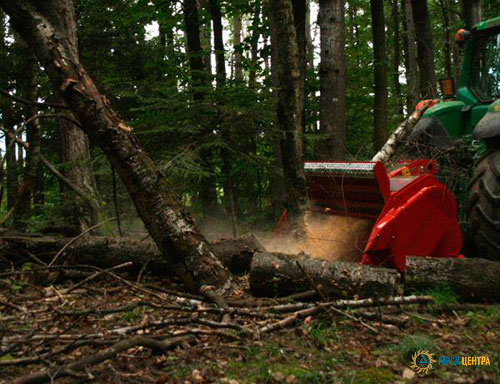 In general, in preparation for the autumn-winter operation period Orelenergo is planning to clear almost 700 hectares off scrubs and extend more than 83 hectares of ROWs along overhead power lines. All activities are aimed at ensuring quality and uninterrupted power supply to consumers of the Orel region.