19.06.2012
Governor of the Tver region Andrey Shevelev congratulated Electrician for repair of relay protection and automation equipment at the Torzhoksky production centre of IDGC of Centre - Tverenergo division Vladimir Vasiliev with awarding the honorary title "Honoured Power Engineer of the Russian Federation". This state award was awarded to Vladimir Vasiliev for achievements in the field of energy and many years of hard work.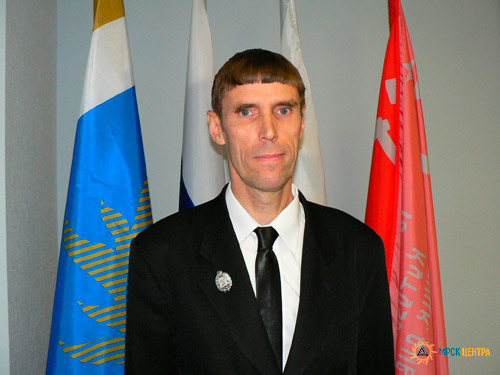 Presenting the award, Andrey Shevelev mentioned the great personal contribution of Vladimir to the development of the energy sector in the Tver region, expressing confidence that the high level of professionalism, best business skills, the dedication to his work will continue to serve as the key to success for the benefit of Russia and the Tver region.
Vladimir's path to the system power started 30 years ago. The level of his work and excellent training allowed to improve the reliability of power supply of important facilities. The crew, in which Vladimir works, serves substations of Penovsky, Ostashkovsky, Selizharovsky, Kuvshinovsky and Torzhoksky districts.
Professional achievements of the power engineer were repeatedly noted with awards. For excellence in work and exemplary performance of job responsibilities in 2001, Vladimir was thanked by Governor of the Tver region, in 2007 he was awarded the Certificate of Merit of RAO "UES of Russia" and in 2010 – he was marked with the Certificate of Merit of IDGC of Centre.
Deputy Director for Technical Issues - Chief Engineer of IDGC of Centre - Tverenergo division Alexey Galkin stresses: "Vladimir Vasiliev - one of our best workers, a clear example of loyalty to the profession, integrity, excellent theoretical knowledge and practical skills. The team of Tverenergo congratulates Vladimir on the well-deserved award and wishes tireless energy and optimism, good health, well being to his family, relatives and friends".