19.10.2011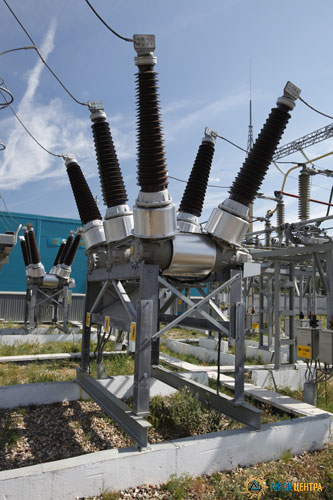 For January — August of this year IDGC of Centre — Yarenergo division has spent 167 million rubles on retrofit and reconstruction of power facilities and 440 million rubles on new construction.
As a result of the implementation of the investment program fixed assets worth 360 million rubles have been entered, the increase in power was 90 km of power lines and 20 MVA transformer capacity. Among the most important objects of the investment program is the reconstruction of substations (SS) "Bragino", "Trolleybus depot", "Breytovo", "Riverlands", "Polygraph", "Perekop" and "Klimatino".
Within the retrofit of SS "Bragino" an outdoor switchgear is being reconstructed with replacement of isolating switches and short-circuiting switches for SF6 circuit breakers, replacement of 110 kV disconnectors, installation of 110 kV gas-insulated current and voltage transformers, construction of a 10 kV indoor switchgear, reconstruction of relay protection and automatics. During the work at SS "Polygraph" isolating switches and short-circuiting switches are being replaced with 110 kV gas-insulated circuit breakers, 110 kV current transformers are being installed and reconstruction of relay protection and automatics devices is under way.
Another focus of the investment program was the reconstruction of high-voltage overhead and cable power lines (PL): in particular the expansion of ROW by the end of the year 40.3 million rubles is planned to be used. When working at 0.4 and 6-10 kV PL sites the investment plan was fulfilled by 180% and reached 345 million rubles. This is explained by a large number of applications for technological connection, which come to Yarenergo from consumers.
The implementation of the investment program of the division aims to increase the operational reliability of the electric grid facilities in the region. Equipment replacement and upgrading of facilities reduces the grid wear and replenish the power reserve in the region. There is a growing level of technical equipment of operation and the work of power engineers becomes safer.