29.08.2011
For seven months IDGC of Centre — Belgorodenergo division entered into 15 476 contracts for additional services. Out of them 94% are contracts for installation, replacement and verification of electricity meters.
For seven months the division received 14 722 applications for the replacement and installation of advanced meters. The demand for this service is due to the increased amounts of individual housing construction in the Belgorod region, as well as the fact that the morally and physically obsolete electric meters do not display actual amount of electricity and in case of overload can cause fire. Also installing the meters residents of the region comply with the requirements of Federal Law on energy saving and energy efficiency # 261-FZ, whereby in 2012 the entire residential areas shall be equipped with modern energy metering devices.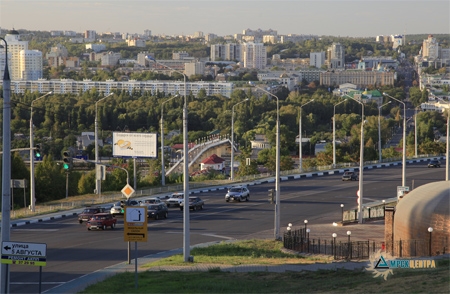 Apart from usual meters Belgorodenergo installs smart meters. They are of high accuracy class with life cycle lasting up to 40 years and all functionalities to control the voltage level in the grid and total power of electric appliances. In 2011 more than 9000 smart meters have been installed. In general, more than 60 thousand «smart» electricity meters are now successfully operating in the region.
Customers also often address to power companies for help as an additional service to have maintenance of lighting fixtures for street lighting. Since the beginning of the year Belgorodenergo has signed contracts with 305 municipalities, road services and other organizations. At this moment the division services 125 281 lighting fixtures. Within this additional service the division's specialists perform a set of activities to ensure smooth and reliable operation of street lighting: maintenance of standardized parameters of street lighting and their defined operations schedule, prevention of premature wear and tear of street lighting networks, identification and elimination of emerging failures.
In addition, technical operation of in-house networks is still in demand as an additional service. Specialists of Belgorodenergo serve about 1970 apartment buildings and more than 190 educational, healthcare, leisure facilities and office buildings, taking care of in-house network trouble-shooting to the same level as servicing external power supply networks. Power men several times a year perform routine inspections, which allow bringing the state of networks into compliance with technical standards and significantly reducing energy losses for in-house needs.
76 contracts were signed by power men for operation, maintenance and management of consumer electrical networks of 0,4-110 kV, which provide for operational switching of appliances of electrical customers, isolation of faults in the grid and maintenance of distribution substations, power and transformer substations of 10 (6)/0.4 kV, overhead and cable lines of 0.4-10 kV in good condition. All this helps extend the life cycle of the customer power equipment and avoid outages.
More than 20 contracts were signed with large consumers of electricity to provide services for installation, upgrade and maintenance of automated systems of commercial electric power metering (AMR). Under sixteen contracts with regional companies power men perform tests of high voltage equipment and electrical protective gear. Diagnostics prevents failures of power equipment and allows time to detect defects and to prevent possible emergency situations.
The head of marketing and additional services department of IDGC of Centre — Belgorodenergo division, Svetlana Nikonenko, said: «The main problem that we solve by offering customers new, additional services is complete satisfaction with customer demand. Every year we improve our methods of interaction with our customers and expand the list of additional services that can assist them.»
For all questions related to additional services provided by the division, residents of the Belgorod region may apply to the Customer Care Centres or telephone power direct line of IDGC of Centre 8-800-5050-115 (toll free).