5 March 2015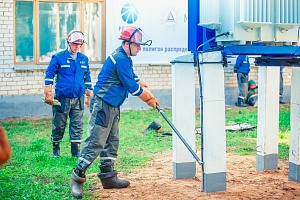 IDGC of Centre continues developing its own network of training centres. This work is being done to improve professional skills of employees, taking into account the increased demand on the quality of training engineers. Currently, in branches of IDGC of Centre there are six system centres in operation, and another 265 centres are in Distribution Zones. During 2014 more than 12,500 employees had their training at their sites.
Another indoor training centre with an area of ​​over 270 square metres will be opened in March in the Kursk branch of the company, in the building of the second production laboratory building. Power engineers will be engaged there in theoretical and practical issues perfecting safe operation of distribution grids of 0.4 - 110 kV. The concept, as well as installation and commissioning of equipment of the centre was fully implemented by specialists of Kurskenergo. In particular, for the training of specialists of the substations service and relay protection service there are elements of a 35 kV one-transformer substation with a complete set of relay protection devices and secondary circuits.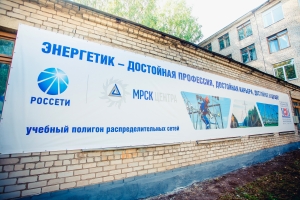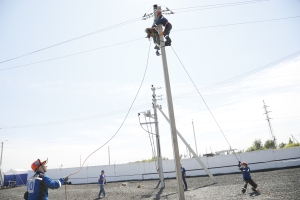 Major work on the creation of the centre has been completed. It is expected that it will have the first classes in the near future - after the equipment will be energized, it will allow to make a full simulation of action of switches and automation with practicing different modes.
"The new modern training centre is an important part of a program to improve training work with the operation and maintenance and repair personnel," emphasizes Deputy General Director - Chief Engineer of IDGC of Centre Alexander Pilyugin. "We give this activity a lot of attention because the reliability of the electric grid complex and, consequently, the quality of electricity supply to consumers depends on the level of professional skills of our specialists."