20 February 2015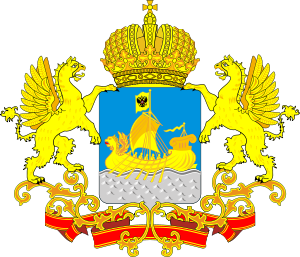 Kostroma Region Governor Sergey Sitnikov signed a decree changing the format of the interdepartmental commission for the preparation and operation of the heating season in the Kostroma region. The Commission was established in January 2011 to oversee the preparation and operation of working in the region housing and communal services and utilities during peak loads. Now its functionality also includes monitoring settlements for energy resources and their delivery. Changes were made in the participants: Deputy General Director for Sale and Development of Services of IDGC of Centre Evgeniya Kabanova entered the commission. The Kostroma branch of the company is the main power grid organization at the regional market for electric power transmission.
The Group of Companies "Russian Grids" had the initiative to establish regional joint commissions to monitor the situation with payments for electricity and services for its transmission to companies of the electricity sector. This need was dictated by the projected deterioration of payment discipline of customers for electricity and services for its transmission due to the current macroeconomic situation. Levels of debt are increasing, and it is a concern because it can have a negative impact on the quality and reliability of electricity supply to customers.
IDGC of Centre is actively involved in the initiative of "Russian Grids". To date, all administrations from 11 subjects of the Central Federal District, where IDGC of Centre operates, confirmed their positive attitude towards the organization of commissions, texts of relevant provisions and their participants are being agreed upon. So far as structures solving crucial issues of payments for consumed electricity and transmission services were created previously, the process to expand the agenda of the issues under consideration and the participants in accordance with the proposals of "Russian Grids" is under way.