3 February 2015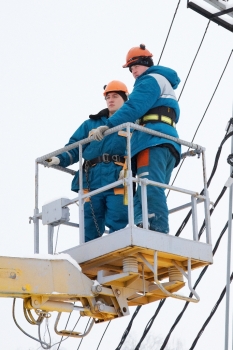 Today at 10 a.m. the operational headquarters of IDGC of Centre - Tambovenergo division cancelled the decision on high alert entered in the Tambov region last night due to adverse weather conditions. Earlier the branch cancelled a special mode of operation, introduced the evening of February 1.
At the moment the situation with the power supply in the service area of responsibility of Tambovenergo has stabilized. All socially important facilities as a priority were powered with back-up power supply sources. The main power circuit of 35-110 kV has been restored. As of the morning of February 3 there some local 0.4 kV network interruptions remaining.
Tambov power engineers of IDGC of Centre have been working around the clock since last weekend, performing the entire set of measures to restore the normal scheme of power supply to consumers. It is planned to restore the electricity supply completely by the end of the day.