14 January 2015
IDGC of Centre summed up the operation during the festive New Year's days. This period in the regions of the company's service area (11 subjects of the Central Federal District) was marked by difficult climatic conditions (from sleet and freezing rain to ice slick - to abnormally cold temperatures), however, the power engineers operated through it very prepared, having made every effort to ensure reliable power supply to consumers.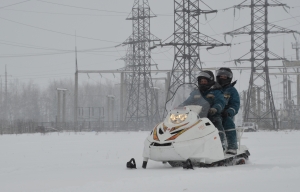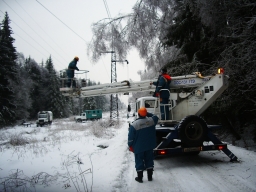 All branches of IDGC of Centre in full performed a set of measures aimed at prevention of emergency situations, developed a clear scheme for operational response, did diagnostics of equipment. Centralized emergency reserve of materials and equipment and emergency reserves of the branches were staffed by 100%. For temporary power supply to consumers in the case of first responding restoration operations 551 secondary power supply sources were prepared with total capacity of 17.5 MW.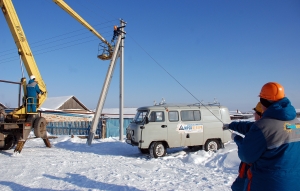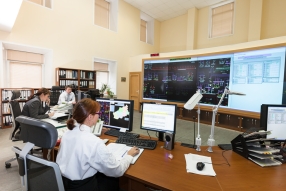 In the branches and the executive office of the company the around the clock duty of responsible persons from among technical managers was organized. At their workplaces 432 first responding mobile crews were on duty around the clock. Particular attention was focused on ensuring uninterrupted power supply of socially significant facilities, including power lines and substations, which supply power for tourist areas, airports, railway stations, mass sports facilities, were under special control.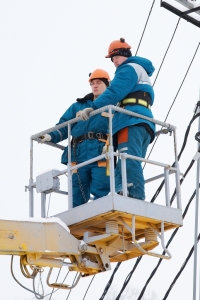 Interaction of the branches of IDGC of Centre with the regional authorities, the system operator, emergency and other companies of the fuel and energy complex, working in the regions of the Central Federal District, was organized at the appropriate level. 90 mobile crews of 522 people, 166 vehicles and 34 units of mobile lighting installations "light tower" were available to respond to major technological violations and assisting subsidiaries of JSC "Russian Grids". 901 emergency and repair crews of distribution grids and 74 emergency and repair crews of power line services were ready for rapid response to possible emergencies.
According to Deputy General Director for Technical Issues - Chief Engineer of IDGC of Centre Alexander Pilyugin, taken by the company's management and specialists measures helped ensure the smooth functioning of the electric grid complex in its service area during the holiday season, confirmed the high level of professionalism of staff, their readiness for reliable, accurate and harmonious work in difficult weather conditions.