22 December 2014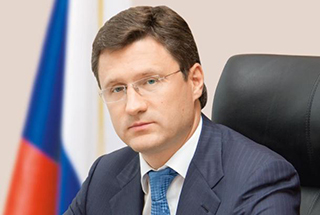 Congratulations to all employees of the Russian power industry on their professional holiday - the Power Engineers' Day!
On behalf of the Russian Ministry of Energy I would like to thank the staff and industry leaders for their successful work in 2014, which became a real challenge for the industry.
Our power engineers honorably prepared for the start of the main sports event in four years - the Olympic and Paralympic Winter Games in Sochi. Thanks to the coordinated work of personnel of generating facilities, grid companies, supervisory control and operational units the historic event passed without a single failure, in accordance with the highest standards of energy security.
I also note a general reduction of failures at power facilities and the successful completion of the autumn-winter 2013/14 operation period.
This year significant work in various areas was performed: the development of new schemes of power facilities, 8 units of Boguchanskaya HPP were put into operation, and complete replacement of equipment at Sayano-Shushenskaya HPP was carried out. In Kamchatka Russia's first geothermal power plants were constructed that generate green energy and do not depend on the supply of fuel to the isolated power grid.
Today we set ambitious goals: to implement the heating market reforms, completion of the electricity market model. And I am sure, they will be successfully resolved.
By tradition, I want to pass my words of gratitude and deepest respect, most sincere thanks to our veterans and wish all employees of the industry professional success and new achievements!
Minister of Energy of the Russian Federation Alexander V. Novak