22 December 2014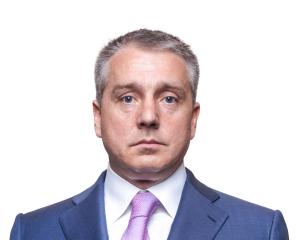 Dear friends and colleagues!
I warmly congratulate all employees of IDGC of Centre on the Power Engineers' Day!
Symbolically, the Company's birthday fall almost on the same day as the professional holiday - the Power Engineers' Day. This allows to sum up results of its operations, to determine the vector of further development.
Today IDGC of Centre is one of the leaders in the energy industry. The Company implements the Unified Technical Policy, commissions modern high-tech power facilities, provides large-scale modernization of electrical equipment. The effective work of specialists of IDGC of Centre allows to provide electricity to advanced high-tech production, industrial and agricultural enterprises, social institutions and living facilities, and thus to make a significant contribution to the socio-economic development of the Central Federal District subjects.
IDGC of Centre has many successfully completed significant projects. One of the largest of them is participation in the Group of Companies "Russian Grids" in the preparation of the Sochi region grid infrastructure for the Olympic Games. As part of it specialists of IDGC of Centre did unprecedented amount of work. Due to high professionalism and cohesive work of the power engineers the organization and holding of the major sporting event of the world deserved the highest ratings of the world community.
Veterans deserve a special word of thanks and appreciation on this day. With your selfless work you created one of the largest distribution companies, which has a high foundation. Due to your experience, willingness to share knowledge continuity of generations is maintained in the Russian power industry.
A strategic resource for the development of the electric grid complex is young professionals. IDGC of Centre for the long term has been working with a number of regional educational institutions, supporting rationalization and inventive activity.
As the whole ten-year history of the company shows, its employees in the most difficult situations consistently demonstrated professionalism, dedication and a real team spirit. I am sure this will continue. The team of professionals working at the company will be able to successfully meet the challenges of any size and complexity.
With all my heart I wish you all new professional successes and achievements. Inexhaustible supply of energy, the heat in the house and personal happiness for each of you! Let luck and success always accompany you!
Happiness, good health to you, your family and friends!
Oleg Isaev, CEO IDGC of Centre