17 December 2014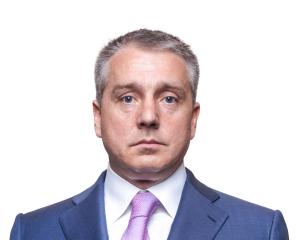 Dear colleagues and friends!
I congratulate you on the 10th anniversary of IDGC of Centre! For ten years the company managed to achieve significant results. A clear and effective system of control over the electric grid complex of eleven regions of Central Russia was created.
Work of employees of IDGC of Centre is in demand and brings results. Hundreds of important social and economic investment projects were implemented aimed at improving the reliability and quality of electricity supply to consumers in 11 regions of Central Russia. A solid foundation was created to develop industry and agriculture, increase the volume of construction and conduct business.
Remaining a key infrastructure company in the regions where the company operates, IDGC of Centre from year to year increases its potential, implements advanced equipment and technology, improves availability of services for customers.
But the main thing is the employees of IDGC of Centre. The company employs more than thirty thousand high-class specialists, who know and love their profession. It is a real community of people with an active lifestyle and a desire to contribute to the common goal. Together, you can conquer any peak.
I wish you all success in solving new tasks, good luck and health to you and your beloved.