9 December 2014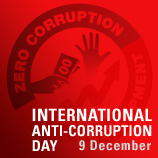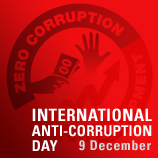 December 9 at the initiative of the United Nations the International Anti-Corruption Day is marked, which symbolizes the consolidation of all forces of the international community to combat one of the most dangerous and universal phenomena of our time.
Being included in the list of backbone enterprises of strategic importance for the Russian economy, and realizing a high degree of responsibility to the society, to regulators, to authorities, JSC "Russian Grids" implements single requirements of international law and Russian legislation on the prevention and anti-corruption in companies of the electric grid complex.
Reflects the commitment of a major infrastructure Russian public company to the highest ethical standards of conducting an open and honest business, following the best practices of corporate culture, the principle of zero tolerance with respect to corrupt business practices and bribery.