2 December 2014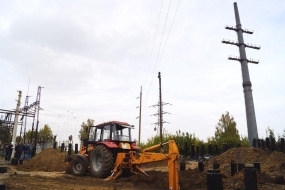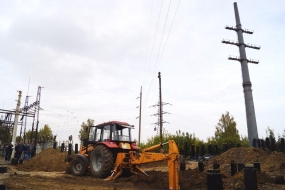 Specialists of IDGC of Centre - Kurskenergo division continue the reconstruction of the 110/35/6 kV Substation "Ore". One of the oldest power facilities in the region, commissioned in 1960, supplies electricity to the city of Zheleznogorsk, with a population of about 100,000 people and a number of large enterprises - a dairy, a bread-baking plant, and a concrete plant.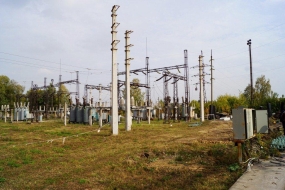 Modernization of the substation began in 2013. It provides, in particular, the rearrangement of 35-110 kV overhead lines and reconstruction of outdoor (OS) and indoor (IS) 35-110 kV switchgear with replacement of the installed equipment for modern. In addition, the feeding centre will be equipped with an automated commercial electricity metering system. Currently at the power facility reinforced poles and hardware for the existing equipment of 35-110 kV switchyard have been dismantled. A terminal galvanized support has been installed, and foundations for the equipment installation have been made. In the 6 kV indoor switchgear - bays of switchgear and control gear installation is completing.
The end of the substation reconstruction is scheduled for 2015. The total amount of funds invested in this project will be more than 260 million rubles. In terms of equipment "Ore" is one of the most high-tech substations in the Kursk region.
""Ore" is the eighth power facility, where in recent years the reconstruction is made using the most modern technologies," stressed Deputy Director for Capital Construction of IDGC of Centre - Kurskenergo division Igor Smakhtin. "Earlier, similar work was carried out at the substations "Bykovo", "Beketovo", "Pristen", "Pot", "Orlovka", "Yasenka", and "Hothouse". It allowed to increase the reliability of electricity supply to existing customers, to provide conditions for grid connection of new industrial projects."