29 October 2014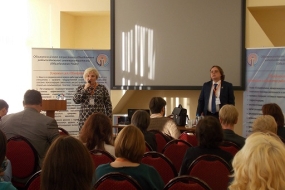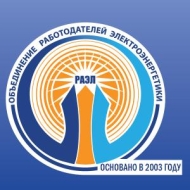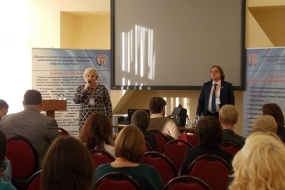 All-Russian Industry Association of Employers of the Power Sector (RaEl Association) jointly with the International Association of Corporate Education (MAKO) held a special seminar-meeting, during which representatives of IDGC of Centre and other utilities of the industry acquainted with the innovations introduced in the current Sectoral Tariff Agreement in the power industry of the Russian Federation.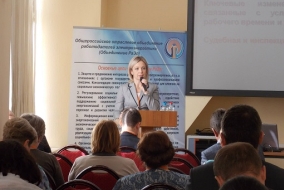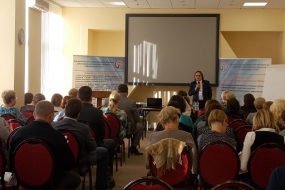 The seminar "Complex issues of labour law, taking into account the actual judicial practice in the field of social and labour relations. Overview of changes made in 2014 in the Sectoral Tariff Agreement in the power industry of the Russian Federation for 2013-2015 (STA)" was held in the hotel and business centre "Maxima Panorama Hotel".
Specialists of IDGC of Centre with other participants of the seminar-meeting discussed the peculiarities of the stage of reforming the labour legislation, the changes scheduled for 2015, and also analyzed complex cases of application of the legislation, including taking into account legal precedents.
Yulia Sergeeva, Chief specialist of labour organization and motivation Office of IDGC of Centre:
"Participation in this event is compulsory for representatives of utilities of the industry as speakers during the event from the NRU "Higher school of economics" and the Higher School of Jurisprudence, representatives of the Public Chamber and the Ministry of Labour told about the stages of the labour law reform and provided detailed recommendations for the implementation of legislative initiatives.
At the end of the event the participants of the seminar-meeting asked questions of their interest, which the organizers tried to answer in detail.