21 August 2014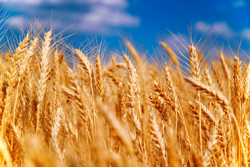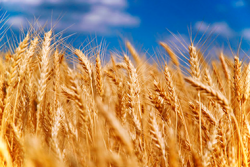 Branches of IDGC of Centre (included in the Group "Russian Grids") – "Kostromaenergo" and "Bryanskenergo" entered into agreements with the administrations of the Kostroma and Bryansk regions on the implementation of measures to ensure reliable energy supply and creation of conditions for the grid connection of the food industry and agricultural producers.
The document envisages cooperation of the power engineers and regional authorities to create conditions for the development of the agro-industrial complex. They also have a number of specific measures to support enterprises of agriculture.
An important area of collaboration is to synchronize the plans of the regional administrations to create enterprises of the food industry in accordance with the layout of the power centres of Kostromaenergo and Bryanskenergo with available capacity.
In particular, the regional authorities undertake to allocate land for the construction of agricultural enterprises close to the electricity supply facilities that will significantly reduce the cost for grid connection. In addition, there is an agreement on the simplification of procedures and reduction of terms of the allocation of land and issuance of permits for construction of power grid facilities.
The range of measures to support also includes the possibility of granting installment payments under the grid connection contracts and benefits to pay for services to design and construct power grid facilities required for the grid connection implementation; reducing the time of execution of measures for existing and newly signed grid connection contracts.
According to Acting Deputy General Director of IDGC of Centre for Development and Sale of Services Evgeniya Kabanova, in the near future other branches of IDGC of Centre will sign similar agreements with regional authorities. "Cooperation with the leadership of the regions, in which it operates, will support the existing production, as well as encourage employers to invest in the development of the food industry, agriculture and the agro-industrial complex of the region," she underlines.
IDGC of Centre conducts the system work in the regions, where it operates, to support of the food industry and agribusiness, and ensure that they have reliable energy supply. Within this framework the company carries out effective cooperation with the leadership of the executive authorities of subjects of the Central Federal District.