11 August 2014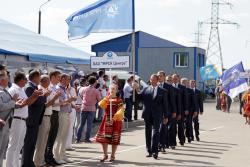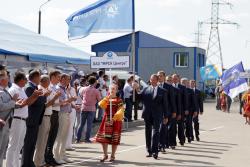 IDGC of Centre's team entered the top five of the 13 teams – participants of the Inter-regional competition of crews for repair and maintenance of 0.4 - 10 kV distribution grids of JSC "Russian Grids" and won the nomination "The most cautious". The closing ceremony was held on 11 August at the training centre in Penza.
According to the results of the competition the third place was taken by the team of IDGC of Centre and Volga Region. The silver medal of the competition went to the team of IDGC of South. The team of IDGC of Volga was named the winner.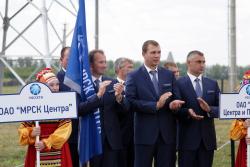 Chief Engineer of JSC "Russian Grids" Alexander Faustov, speaking to teams, stressed that the work of power engineers requires maximum force application, professional knowledge, good physical fitness and practical skills. Therefore, this level of competition is a great opportunity for productive exchange of best practices, and the high level of qualification and training of personnel is one of the most important conditions for trouble-free and safe operation.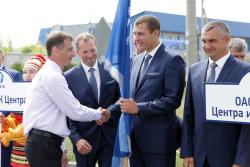 In a bitter struggle IDGC of Centre's team, which was represented by a crew of Starooskolsky Distribution Zone of the branch "Belgorodenergo", was winning back every point, losing only 22 points to the bronze medalists of the professional tournament. According to the judges, the performance of the power engineers of Central Russia at the stages was distinguished with care and caution.
The team leader of IDGC of Centre, Deputy Director for Technical Issues - Chief Engineer of IDGC of Centre - Belgorodenergo division Denis Yagodka noted that all comments received while passing the stages will be taken into consideration in further work and training of personnel for such competitions.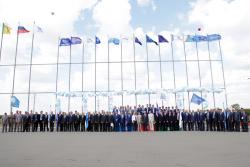 The winning team of the competition "Professional Skills – 2014" will represent Russia at the international competitions of power engineers of the electric grid complex, which will be held in September in the Leningrad region.