11 August 2014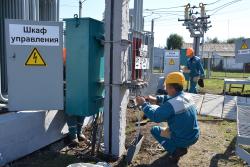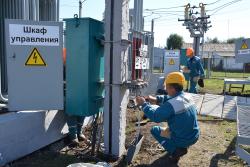 IDGC of Centre - Tambovenergo division has commenced work on grid connection of two new plants for building materials manufacture. Currently the branch has developed and approved design and estimate documentation and a list of necessary work.
All technical measures for grid connection of the facilities will be undertaken as part of the investment program of Tambovenergo. Their total power consumption will be 1.7 MW. For the power supply of the applicant's facilities Tambov power engineers will install 10 kV bays of outdoor switchgear and control gear with a vacuum switch and microprocessor relay protection and automation at the substation (SS) 110/35/10 kV "Komsomolskaya". There will also be a 10 kV overhead-cable line constructed from the substation to the projects under construction, measuring about 8 kilometres. All work will be carried out within two years as the construction of a house-building factory and a brick-making plant.
The enterprises will be located in the area of the road Tambov - Bald Mountain. One of them is a full-cycle plant for the production of ceramic bricks, the other - for the production of reinforced concrete products "House-Building Factory-Tambov" (DSC-Tambov). It is expected that both the enterprises will supply developers from a nearby site with an area of 6 thousand hectares with construction materials, which will be built in the estate New Tambov for 200 thousand people.
Construction of the plant JBI LLC "DSK-Tambov" is already underway. By the end of the year the first production facility is expected to be launched. The necessity of building such a complex for the production of elements and components of prefabricated buildings is dictated by the growing needs of the industry in the materials. When the major regional project "New Tambov" is fully operational, these needs will only increase.
Reference:
An agreement on the implementation of the "New Tambov" project for 3 million square metres of housing was signed by Head of the Tambov region administration Oleg Betin with NGO "National Agency of low-rise and cottage construction" (NAMIKS) at the St. Petersburg International Economic Forum. The project assumes that both multi-storey houses and cottages will be built near Tambov in an area of 1.5 thousand hectares up to 2030. Until 2017 it is planned to build housing with a total area of 105 thousand square meters. It will affordable and comfortable housing for 1,700 families, built with modern innovative technologies, among other houses there will also be "Carinthia" cottages.