4 August 2014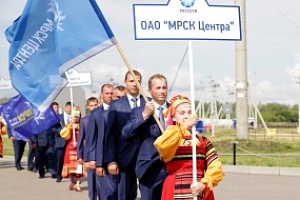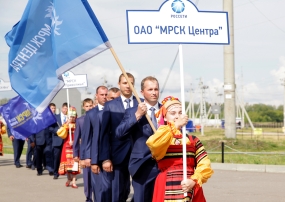 Today in Penza the opening ceremony of the Inter-regional competition of crews for repair and maintenance of distribution grids of 0.4 - 10 kV of JSC "Russian Grids" took place. Top 13 teams of the electric grid complex are entering the fight for the lead. IDGC of Centre is represented by the crew of Stary Oskol Distribution Zone of the branch "Belgorodenergo" that won the first place in the qualifying rounds of IDGC of Centre.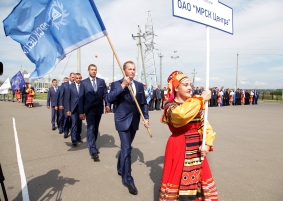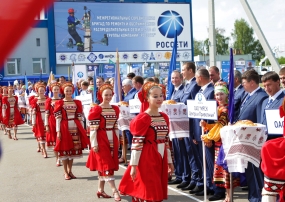 The team consists of Senior Master Maxim Lobkov, Master Vladimir Bogdanov, and Electricians for operation of distribution grids Viktor Artemov, Roman Golovin and Alexey Kovalev. Their head is Deputy Director for Technical Issues — Chief Engineer of IDGC of Centre - Belgorodenergo division Denis Yagodka.
First Deputy General Director for Technical Policy of JSC "Russian Grids" Roman Berdnikov gave the official start of the competition of professional skills in 2014. He stressed the importance of the upcoming events for the advanced training of personnel and exchange of practical experience: "It brought together the best specialists of the electric grid complex of the country, as a result of whose performance a conclusion can be made about the overall level of occupational training and its compliance with the challenges of our time."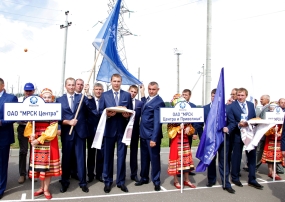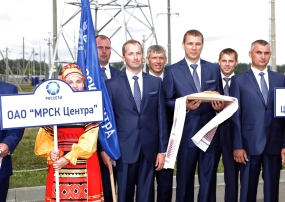 Chief Engineer of JSC "Russian Grids", Deputy Chairman of the organizing committee of the competition Alexander Faustov noted that the fight will be serious and interesting, because participation in the competition is limited to those who have passed the inter-regional selection. But the most important thing to take away from this fight — it's the experience of colleagues, which will be useful in further work.
IDGC of Centre's team will start passing the first stage tomorrow. They will release a victim with electric shock, providing intensive care with a simulator "Gosha", and also solving situational problems.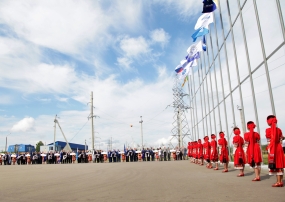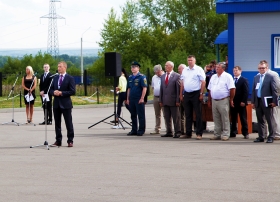 In general, the team will have to go through seven stages of the competition, during which to demonstrate both theoretical knowledge and practical skills, as well as the ability to quickly and consistently act in emergency situations involving electric injuries or fire. At each stage actions of the participants will be evaluated by the judging committee.
Not only the best teams with maximum points will be marked with top places on the results of the competition, but also individual participants, who will show the highest personal achievement. The winning team will represent Russia at the international competitions of power engineers, which will be held in September.