24 July 2014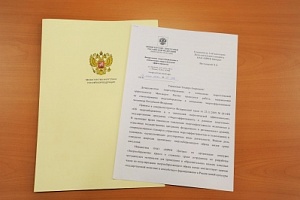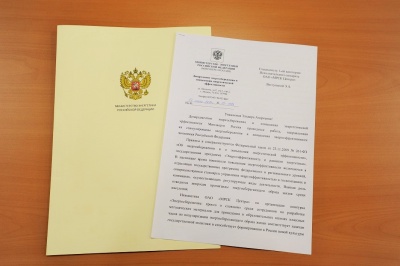 The contest was held with the support of the Ministry of Energy within the Year of Energy Efficiency announced in IDGC of Centre in 2014 and identified the best developments of classroom hours devoted to the popularization of energy-efficient lifestyles among school-age children.
Young professionals of branches and the Executive Office of IDGC of Centre presented their works to the jury. In the final stage of the competition the contest committee chose the leaders out of 45 works.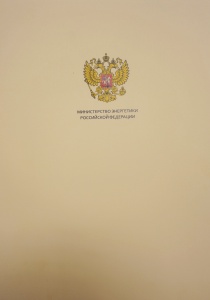 A presentation of Ekaterina Vasilieva, a leading engineer of execution and control of grid connections of "Yarenergo", became the best among the developments of a classroom hour for elementary school children. The jury also praised the work of Maria Romanova, a specialist of the second category of the Executive Office of "Smolenskenergo". And staff of "Kursknergo" unconventionally approached the idea of presenting information on energy saving to children: Irina Belik, Anastasia Lunina, Evgeny Suzdaltsev, and Lyudmila Bortko, who voiced their presentations completely on their own.
Of classroom hours for grades 5-8 the best was teamwork of employees of "Tverenergo": Maria Maykova, Anna Lazareva, Alexander Petukhov, and Igor Kazmin. The contestants proposed a lesson as a team play, in which for each correct answer kids get energy rubles.
The work of Elvira Vetlugina, a specialist of the first category of the Administrative Department of the Executive Office of IDGC of Centre brought victory of classroom hours for grades 9-11. Elvira arranged the presentation using a variety of animation effects that would certainly help schoolchildren in mastering the material in an easy way.
The winners were addressed with received letters of appreciation for contribution to the culture of energy conservation in Russia of the Russian Ministry of Energy signed by Director of Energy Conservation and Energy Efficiency Department A.N. Mitreykin.
On the basis of the best developments of classroom hours, which won the Contest, IDGC of Centre in 2014 organizes conducting "Energy Saving Lessons" in schools located in the regions where it operates.