24 July 2014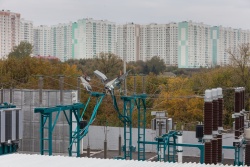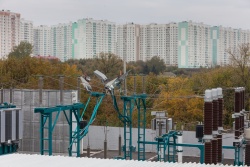 IDGC of Centre - Voronezhenergo division continues to work on grid connection of significant facilities for economic and social development of the Voronezh region.
Among them is a residential complex for 2,176 apartments, which is being built in the regional centre at premises of military garrison number 1 for the Ministry of Defense of the Russian Federation for aircrew of the airfield "Baltimore" and instructors of the Air Force Centre "Air Force Academy named after prof. N.E. Zhukovsky and Yury Gagarin". To ensure its connection the power engineers are constructing a 12-kilometre section of a 6 kV cable line of XLPE from substation 110/6/6 kV number 25 "Utility". Category of reliability II was assigned to the facility of the Ministry of Defense, which will ensure uninterrupted supply of electricity. The maximum power of the connected facility is 3.78 MW, the term of the work performance – beginning of September 2015.
Another significant grid connection facility for the region's economy is a confectionery of "KDV Group" (trademarks "Red Star", "Yashkino", "Miracle", "Malyshok", etc.) being built in Ramonsky district, which, according to representatives of the owner, should become one of the largest in Europe. Its maximum total power exceeds 2,000 kW. And grid connections of social facilities that are in different parts of the region are under special control of the power engineers. In total, there are 25 such facilities, including - a water intake in Borisoglebsk, treatment facilities in Novousmansky district, sports and recreation facilities in Verkhnemamonsky, Ramonsky, Ternovsky, and Ertilsky districts, etc. As of mid-July three of them have already been commissioned. 15 facilities will be connected in July – August this year, the rest – as applicants become ready.