16 July 2014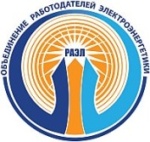 Head of HR Department of IDGC of Centre Natalia Bulan participated in a roundtable held July 15 in Moscow devoted to the study of international experience of operating electric facilities. The event was held within the framework of a visit to Russia of a joint delegation of the Association of Employers' Unions of energy companies and utility companies of Germany (VAEU), Metallurgical and Electrotechnical Industry Federation of Germany (NORDMETALL), the Czech Association of Employers in the Power Sector (CSZE) and the Association for Heating Supply of the Czech Republic. It was organized by the All-Russian Electricity Industry Employers' Association (RaEl Association). Representatives of foreign energy companies introduced Russian colleagues with a wage system, its basic parameters, norms of the labour legislation of the European organizations of the electricity sector. In addition, they shared with the roundtable participants practical experience of interaction in a social dialogue at the enterprise level.
"Such events are useful in terms of familiarity with the experience of leading countries in the field of labour organization, interaction with representatives of labour," said, summing up the round table, Natalia Bulan. "In addition, they provide a good opportunity to exchange views with colleagues and approaches to common professional issues."
For reference. The All-Russian Electricity Industry Employers' Association (RaEl Association) was established in 2003. It brings together more than 40 companies operating in the industry. It is the largest association of employers in the fuel and energy industry by the number of regions where it has affiliates and their divisions, number of employees in labour relations with them, and the aggregate economic potential of the participating companies. The organization's mission is to promote business development in the electricity sector by representing and protecting the interests of employers in various fields; to develop and pursue a coordinated policy of socially responsible organizations – members of the Association.