30 June 2014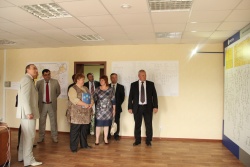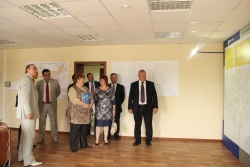 In Shablykinsky Distribution Zone of IDGC of Centre - Orelenergo division a new office building was constructed. The total cost of works amounted to more than 12 million rubles.
Within the 2012-2017 investment program a range of construction works was carried out in two stages. The first phase of construction lasted from January to April 2013, 3 million 280 thousand rubles were spent at that stage. The second phase of construction of the facility started in June last year and was completed this year. This is the first typified project that will be followed to build and reconstruct other buildings in Distribution Zones of Orelenergo.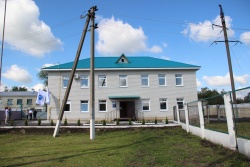 The main innovation of the construction is location of all services of the Distribution Zone in the same building for more efficient use of resources and rapid response. In addition, for the convenience of customers and saving time directly in the building of the Distribution Zone there is a Customer Service Centre, which allows to resolve all issues in one visit and as soon as possible.
In order to optimize operational and technical management there is also an equipped control room, where all incoming data on the operation of the power system of two districts are processed – Soskovsky and Shablykinsky. On the board with the power supply circuit of the districts an operator in real time sees the status of all power lines and transformer substations of the districts. Combining supervisory control of the power grid of two districts at the same time is applied in the branch for the first time, in the future, it may be used in equipping office buildings of other Distribution Zones.
Employees of the Distribution Zone in the new building are provided not only with light and spacious office rooms, but also with comfortable household premises for eating, drying and washing work clothes with hot water around the clock. The power engineers have also a spacious auditorium, an occupational health and safety classroom, a recreation area and a medical room at their disposal.