20 June 2014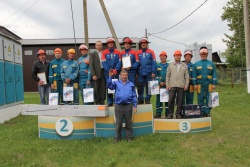 Competitions of professional skills of crews to repair and maintain 0.4-10 kV distribution networks completed in branches of IDGC of Centre. They are held annually in the company to increase the level of staff training, implementation and dissemination of new working methods, share best practices, and is a selection stage for the best teams competitions of IDGC of Centre.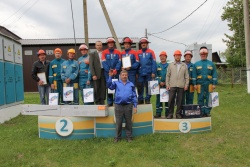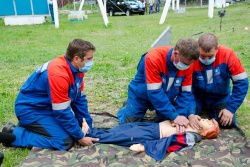 The competitions were held by the same rules in all the branches, in two rounds. In the first, qualifying round, crews from all Distribution Zones participated, better went to the finals, where the winner was determined. Each team consisted of a master to operate distribution networks, an operator of the Operation and Technology Group and two electricians to operate distribution networks.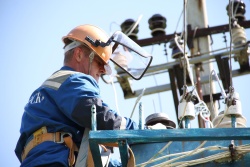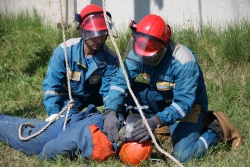 The power engineers demonstrated their professional skills in seven stages (test of knowledge of existing rules, regulations and standards; release and first aid to the victim with electric shock, replacement of a 10 kV concrete intermediate pole using specialized mechanisms; fighting fire at a 10/0.4 kV substation, etc.). Judges included heads of the relevant departments of the branches and evaluated their actions with a point system. Particular attention was paid to observance of safety rules at work.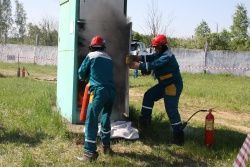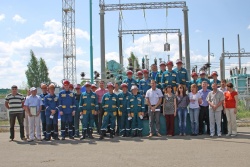 According to the organizers of the competition, all the participants without exception demonstrated a high level of occupational training, the ability to clearly and consistently act in difficult situations. This was evidenced by the fact that in most cases the struggle for the best crew determination of went to the last moment.
Now the best teams of the branches will take part in the finals of IDGC of Centre, following the results of which the best crew of the company will be named. They will be held July 7-11 in the Belgorod region, at the training centre of IDGC of Centre - Belgorodenergo division.