19 June 2014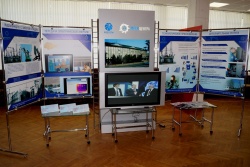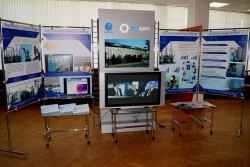 IDGC of Centre will traditionally take part in one of the most significant event for the development of economic relations of enterprises and companies of the Central Federal District - the XIV Universal Interregional Wholesale and Retail Kursk Korensk Fair, which will take place from 19 to 22 June 2014 in the Kursk region. More than seven thousand people are expected to be its participants and guests – from representatives of business circles to ordinary citizens of different regions of Russia and CIS countries, and the total number of visitors is projected to exceed two hundred thousand people. Within the fair there will be a series of significant events: Srednerussky Economic Forum, a meeting of the Permanent Working Group of the Council at the Presidential Plenipotentiary in the Central Federal District on socio-economic development, etc.
At the booth of IDGC of Centre, which will be located in one of the central pavilions of the fair - "Regions of the Central Federal District" - specialists of the Kursk branch of the company will present information about the main types of operation, value-added services, as well as talk about the procedure of grid connection.
Near the booth there will be an on-site Customer Service Centre of IDGC of Centre at work, whose staff will give everyone a more detailed consultation on issues related to power supply, grid connection, and provision of value-added services.
For the duration of the fair the Kursk branch of IDGC of Centre has taken additional measures to ensure the reliability of power supply of the settlement of Svoboda, where it will be held. First responding and repair crews are on duty round the clock, diesel generators have been installed, and there are special vehicles available any time.