6 June 2014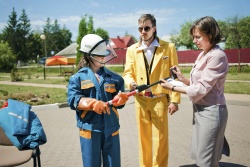 With the start of summer holidays the theme of electrical injuries prevention among children and adolescents is of particular relevance. With this in mind, specialists of IDGC of Centre will organize additional educational and outreach activities in the subjects of the Central Federal District in their service area. Before the start of the holidays the power engineers have already conducted a cycle of electrical safety lessons in schools. Now they are continuing this work in places of recreation of children.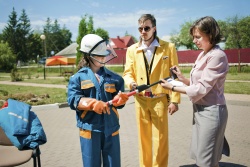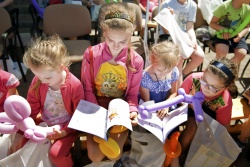 Most of the lessons will be held in suburban and schoolyard summer camps. Where they have opened, classes have already begun. Thus, the power engineers have already conducted the first 20 lessons in all children's camps in the Kursk region, which began their work on June 4-5.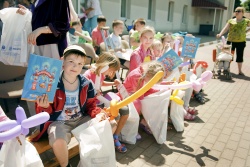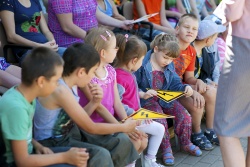 And other sites are used to organize classes. For example, specialists of Belgorodenergo in June will conduct daily lessons at the Museum of Energy of the Belgorod region. And on June 5, they organized a festive lesson on electrical safety in a rehabilitation centre for children and adolescents with disabilities.
In total, for the summer employees of IDGC of Centre will hold more than 300 electrical safety lessons.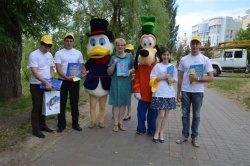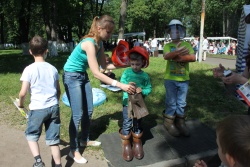 The power engineers have scheduled other themed events for this period too. Some of them have already passed in the early days of the holidays. Employees of Tambovenergo held last weekend in crowded places in Tambov an event during which they handed to young citizens and their parents visual aids on the prevention of electrical injuries and taught them to handle carefully with electricity. And experts of Kostromaenergo together with the General Directorate of EMERCOM in the Kostroma region and the Regional Office of the Federal Drug Control Service conducted at school number 30 of Kostroma a route game "Children and safety", the participants of which, among other things, were invited to test their knowledge of the rules of behavior in the vicinity of power facilities.