25 April 2014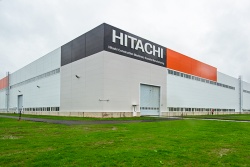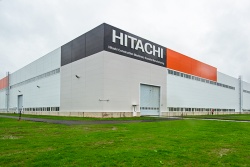 Representatives of the Japanese company "Hitachi" expressed gratitude to specialists of IDGC of Centre for fruitful cooperation in the framework of the investment project implementation in the Tver region for the construction of a machine-building plant "Hitachi". A corresponding letter was received by the power company from CEO of "Hitachi Construction Machinery Eurasia Manufakekchering" (HCME, a part of "Hitachi") Masafumi Sendzaki.
The plant for the production of hydraulic excavators "Hitachi" was put into operation in January 2014. This is the first machine-building plant of the "Hitachi" group in Russia. With a capacity of 2000 excavators a year, the company will provide the market in Russia and CIS with this equipment.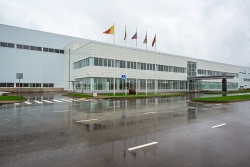 IDGC of Centre performed connection of the plant "to the power grid, having constructed for this purpose the 110 kV substation Lebedevo in the Tver region. As the letter noted, large amount of work, performed by the branch of "Tverenergo", provided an opportunity to complete the electrification of the production.
"The plant "Hitachi" is of strategic importance for the region. Economic effect of the project will allow to allocate additional funds for the development of the Upper Volga. I am confident that while constructing the power facility with the use of modern high-tech equipment and compliance, the grid company will act as the guarantor of its reliable supply of energy," underlines CEO of HCME.
In the conclusion of his letter Masafumi Sendzaki expressed hope that an effective approach to solving common problems will further strengthen cooperation between HCME and IDGC of Centre.