16 April 2014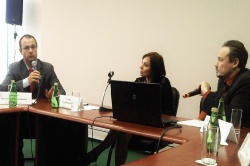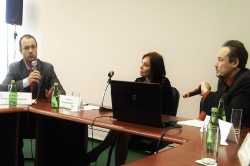 The roundtable was held at the Exhibition Centre, in the pavilion "Electrification" at the exhibition SAPE-2014. The discussion was moderated by Irina Esipova, CEO of the Communication Development Centre of the Fuel and Energy Industry. The event was also attended by representatives of the Committee of the Guild of Marketers, energy companies and higher educational institutions.
Participants of the roundtable discussed issues of corporate social responsibility, the importance of social experience and programs in companies of the fuel and energy industry, as well as the creation and development programs in energy and environmental management. Particular attention was paid to the role of corporate social responsibility and implementation experience of social programs and to ensuring industrial safety.
Summing up the discussion, the participants came to the conclusion that energy management has already by now shown to be an effective international practice and the need for its implementation in the company is urged by the time.