8 April 2014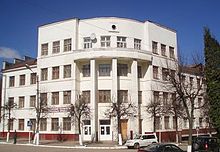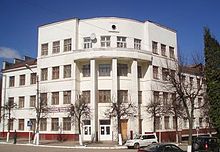 The project involves the creation of an energy-saving Demonstration Zone in Smolensk, intended for training and dissemination of advanced technologies and equipment in the field of energy conservation.
The Demonstration Centre will be an innovative platform for discussing a wide range of issues: energy resources metering, the use of electricity, heat, water, gas, both in manufacturing and in household consumption.
Part of the area of the future Center is divided into arrangement of exhibits on saving electricity. The main modules are: 1) energy efficient lighting: replacing incandescent light bulbs with energy saving and the use of lighting control devices; 2) saving of electric energy consumed in the home for heating, cooking and home heating; 3) saving of electric energy consumed by other household appliances, including refrigerators and air conditioners; 4) optimization of electric energy consumption by sophisticated household and office equipment; 5) optimization of electric energy consumption by an electric drive; 6) Metering and automated commercial metering systems; 7) The use of elements of "Smart Home" and "Smart Office" in energy management.
Presented exhibits will be for all groups of the population: representatives of commercial enterprises, budget institutions, energy companies and utilities sector, management companies and homeowners associations, households, junior and senior classes of schools, colleges and vocational schools, institutes, suppliers of energy-saving devices and technologies.
The concept has already been approved by the Department of Energy of the Smolensk region; the work has been started to detail the project, after which the Centre construction will begin.
The Smolensk Polytechnic College, with which IDGC of Centre has longstanding partnerships, will be a site of the future deployment of the Energy Conservation Centre.