2 April 2014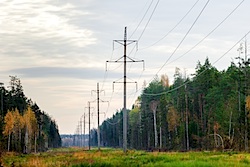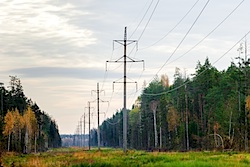 According to preliminary results in the 1st quarter of this year IDGC of Centre spent 89 million rubles on repair of power grid facilities. The power engineers performed comprehensive renovation of 360 km of 35-110 kV power lines, 739 km of 0.4-10 kV power lines and 271 transformer substations.
The company's specialists cleared 1,928 hectares of ROWs along power lines and replaced about 10.5 thousand suspended insulators for overhead lines (Conductors). Of the major facilities where comprehensive overhaul was performed one may mention: the 110 kV Conductor Pochepskaya-Vysokoye with a tap at the Substation Staroselie of the branch of Bryanskenergo, the 110 kV Conductor Bobrov-Talovaya of the branch of Voronezhenergo and the 110 kV East-Vyazma-1 of the branch of Smolenskenergo. IDGC of Centre's repair program is formed on the basis of long-term repair schedules taking into account the prioritization of power grid facilities and the technical condition and consequences of their failure, with the corporate resource management information system (SAP software) of IDGC of Centre.
Unconditional execution of the repair campaign in 1Q provides trouble-free operation through the autumn-winter 2013-2014 period and is a test of preparedness for large scale activities of the second and third quarters.
In the 2nd quarter IDGC of Centre will spend 694 million rubles on the repair program.