27 March 2014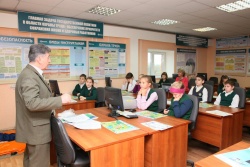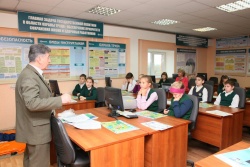 As part of implementing a program to reduce the risk of injury at energy facilities of IDGC of Centre and public awareness efforts with population in the service area of the Company, the section «Application for conducting an electrical safety lesson» was created on the corporate website of IDGC of Centre. In this section, a representative of any educational institution geographically located in the service area of the Company will be able to apply for conducting a lesson.
Power engineers of IDGC of Centre pay attention to prevention of children's electrical injuries. In Distribution Zones open doors days are held for pupils in middle and high school. To prevent children's electrical injuries IDGC of Centre's branches together with the regional education departments conduct lessons for electrical safety in preschool, secondary and specialized secondary institutions. Under the «Electrical safety weeks» the company's branches organized and conducted a cycle of presentations of the book «Energolandiya» in regional and district libraries.
Also specialists of the executive office of IDGC of Centre develop and give to regions layouts of books, colouring books, bookmarks, timetables and other goods. Measures are taken to remove electrical installations from premises of schools, playgrounds, areas of mass real estate development, dangerous sections of overhead lines with bare wire are replaced with cable sections, overhead lines with insulated wire, steel insulated wire, and self-supporting insulated cable of 6-35kV. At power installations, located in settlements near childcare facilities, additional hazard warning signs are applied.